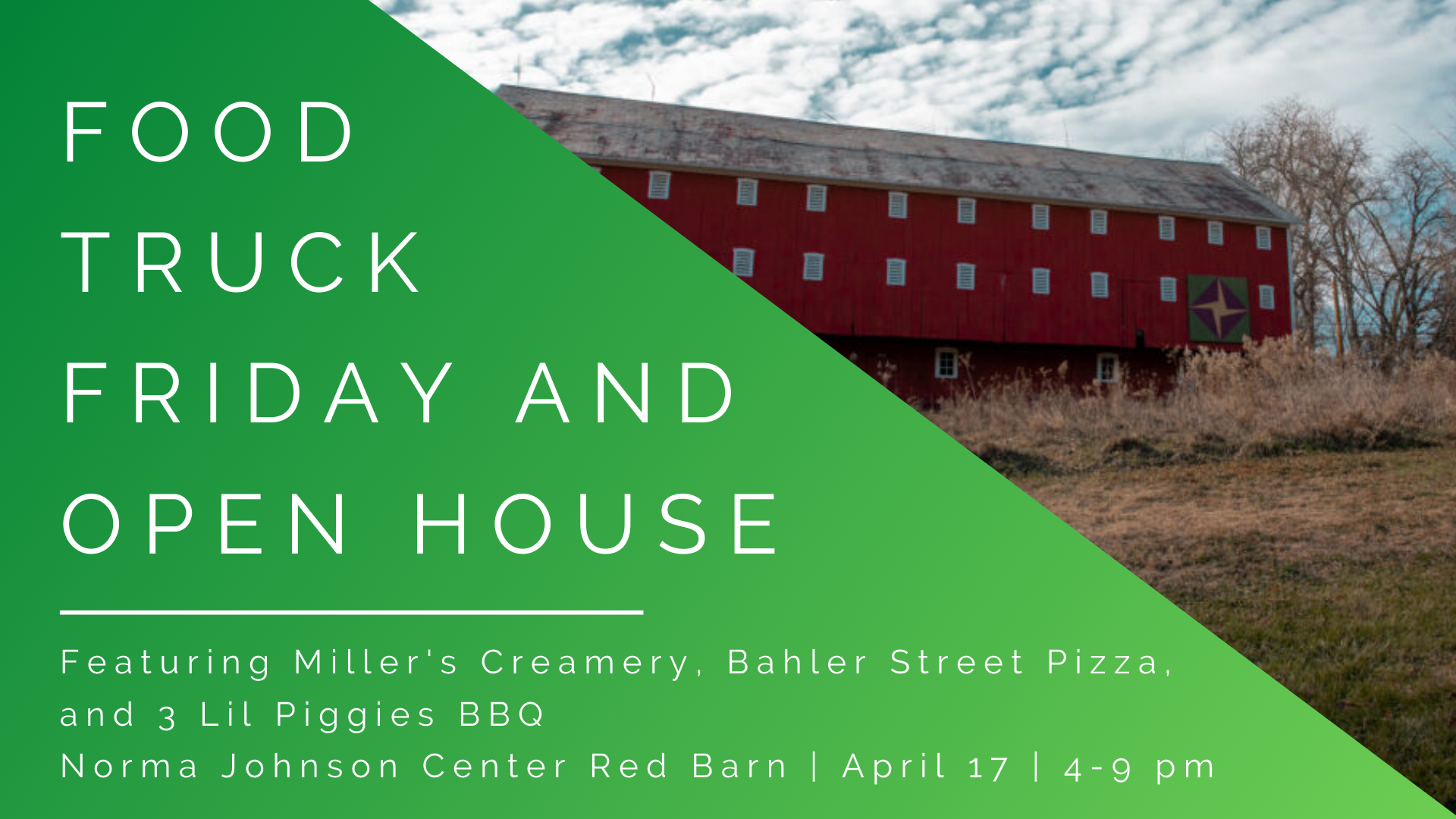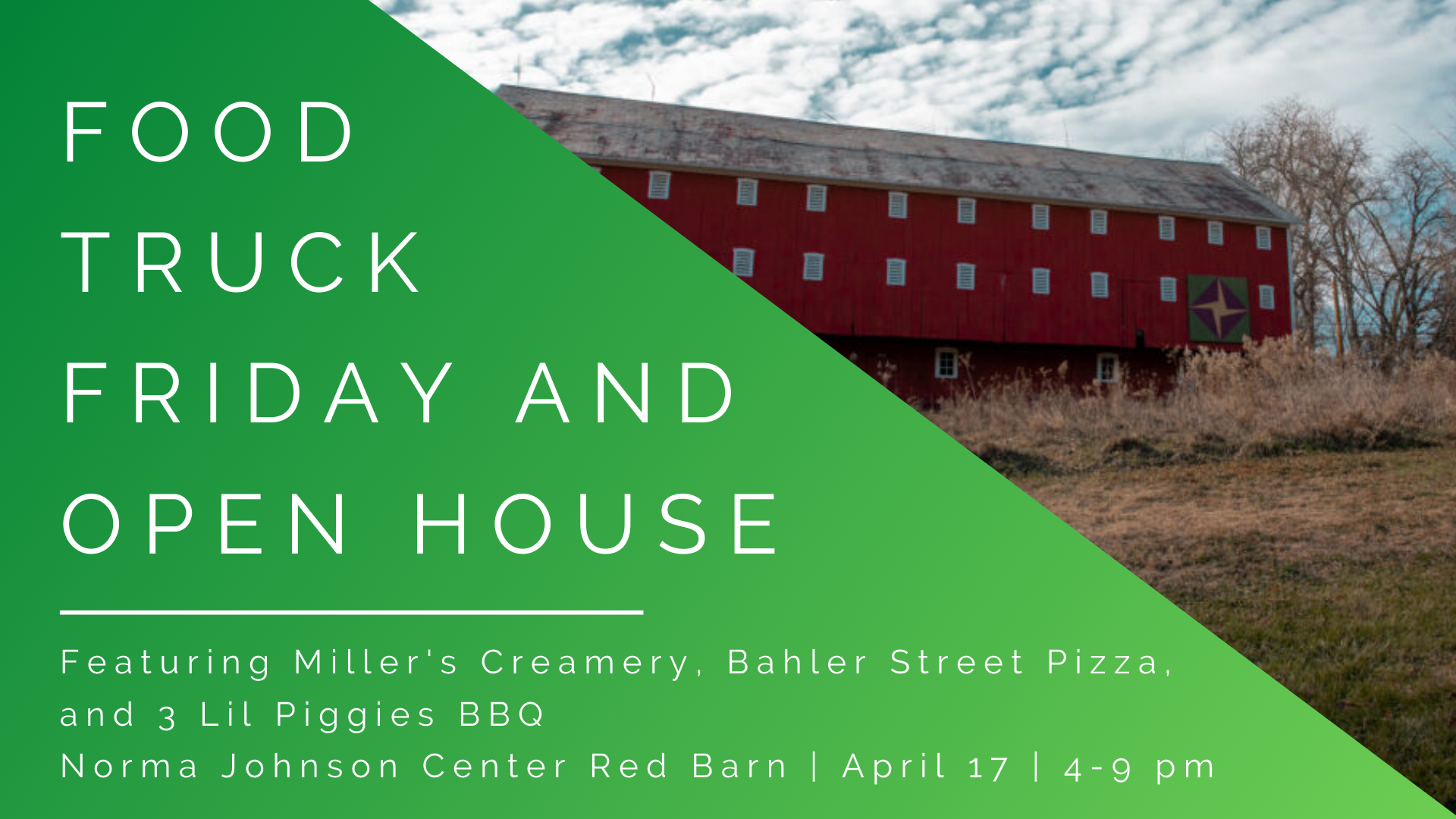 Join us on Friday, April 17 at our first inaugural Food Truck Friday and Open House from 4-9 pm.
This open house event will feature food trucks from Miller's Creamery, 3 Lil Piggies BBQ, and Bahler Street Pizza, as well as live music from Elizabeth White and Levi Jameson. Event admission and parking is free, though donations will be accepted for several projects, and memberships will be available for purchase throughout the event.
Throughout this family-friendly event, guests will have the opportunity to explore the Center on a self-guided hike. Highlights include planting a pollinator plot, birding activity, photo slideshow, scavenger hunt, and other nature-oriented games throughout the newly constructed accessible trail. Pollinator seeds will also be available for distribution in the Center's pollinator area or to bring home. A spring film will be shown in the red barn on Conservation Drive at 7:00.
If you are interested in volunteering for this event, please fill out this form.
We can't wait to see you there!